Regular price
Rs. 1,500.00
Sale price
Rs. 750.00

50% Off
Unit price
per
Sale
Sold out
How does this prebiotic combo help? 
For ages, our skin has adapted to our environment. Our modern urban environment is increasingly unfriendly to our skin, and our daily activities. What we need is something that doesn't take a lot of time and also supports all our outdoor plans.
Together, iORA's prebiotic glow mask and prebiotic day cream create a shield between your daily plans and whatever the environment throws at your skin.
The super hydrating formula of iORA's prebiotic glow mask detoxes your skin, reduces oil, and restores moisture under seven to ten minutes.
The super light formula of iORA's prebiotic day cream is highly moisturising and nurtures your skin's own ecosystem under any makeup you wish to wear on top of it.
View full details
Are iORA's prebiotic combos right for you?
iORA's range of prebiotics are formulated to organically nourish and enhance the glow of all types of skin. As long as you're not currently undergoing any skin related procedures, you can use combos on your skin regularly.
But what is prebiotic skincare?
Why choose iORA?
Vegan Ingredients

All Natural Products

Supports Microbiome

Paraben Free

Cruelty Free

Recyclable Packaging
Ingredients and key benefit
RICH 7 OILS BLEND
The formula contains a potent blend of natural vegetable oils of sunflower, almond, jojoba, sesame, olive and argan that have emollient properties. These give your skin a boost of hydration and nourishment.
LAVENDER ESSENTIAL OIL
This non-comedogenic ingredient is the answer to all your pore problems. Not only does it have soothing and calming properties, but it also thoroughly moisturizes the skin, giving it a healthy and supple look.
CUCUMBER EXTRACT
It is composed of lipids and proteins, which have emollient and astringent effects that soothe and relieve puffy skin. It hydrates your skin, giving it a fresh and youthful look.
DEAD SEA MUD/MINERALS
Comprising salt and magnesium, mud has antimicrobial effects that defend the skin and strengthen it against environmental stressors.
KAOLIN CLAY
A cleanser that is as natural as it gets, helping in the absorption of excess oil to soothe the skin and even out the tone and texture.
LICORICE
Boosts the regeneration of elastin and collagen. The amino acids present in licorice help restore the youthful glow of the skin by rehydrating and nourishing it.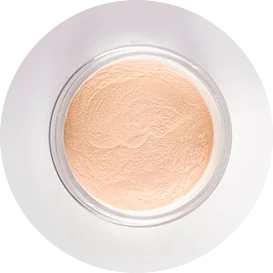 ALPHA-GLUCAN OLIGOSACCHARIDE
It defends and nurtures the skin's natural ecosystem by encouraging the growth of good bacteria and restricting bad bacteria.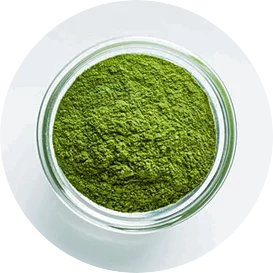 SCENEDESMUS RUBESCENS EXTRACT
Derived from freshwater algae, these ingredients provide dual protection against UV and HEV light that is emitted from the gadgets we surround ourselves with all-day.
GREEN TEA EXTRACT
A natural healer, it consists of polyphenols that are extremely effective against free radicals. Since this superfood is so hydrating, it eliminates the cause of all ailments at its root – dryness.
Manufacturer Information
Day Cream EAN Code: 8906127050237
USP: 36.66 per gm
Manufactured By: Goodness Of Nature, G-51, UPSIDC Industrial Area, Jainpur, Kanpur Dehat-209311. Mfg LIC- A-4602/16​
Generic name: Cream
Glow Mask EAN Code: 8906127050220
USP: 36.66 per gm
Manufactured By: Goodness Of Nature, G-51, UPSIDC Industrial Area, Jainpur, Kanpur Dehat-209311. Mfg LIC- A-4602/16​
Generic name: Mask
Use before: 2 years
Marketed by: Anita's Aromatic Solutions, 1/58-59 Dhiraj Pen Compound, Opp. Sangam Big Cinemas, Andheri East, Mumbai – 400059
For Feedback/Complaints: Please write to Consumer Advisor at Anita's Aromatic Solutions, 1/58-59 Dhiraj Pen Compound, Opp. Sangam Big Cinemas, Andheri East, Mumbai – 400059
Customer Care: Phone: 8591965516 | Email: feedback@anitasaromatics.com
Country of origin: India