Yes, you read that right! When we generally hear the term – bacteria, we have a negative outlook on it. But, not all bacteria are bad. In fact, your skin blooms in a healthy way when certain bacterias dwell on your skin's surface. 
We know all of this might sound confusing to you, but allow us to explain. We have elaborated on skin bacteria, microbiome, and a lot of related stuff in this blog. All this may sound very science-y (which it is!) but it's not necessarily hard to follow. 
But before we talk about good bacteria, we need to understand what is skin's microbiome.
The term 'microbiome' has been used a lot recently as recent studies have concluded that our gut health has a larger impact on our overall well being including our skin. 
And when it comes to your gut health, probiotics and prebiotics come into the picture. They have been used to treat problems that have arisen in your gut for ages now. And just like your gut, there's a microbiome on your skin as well. That's what we are going to focus on today.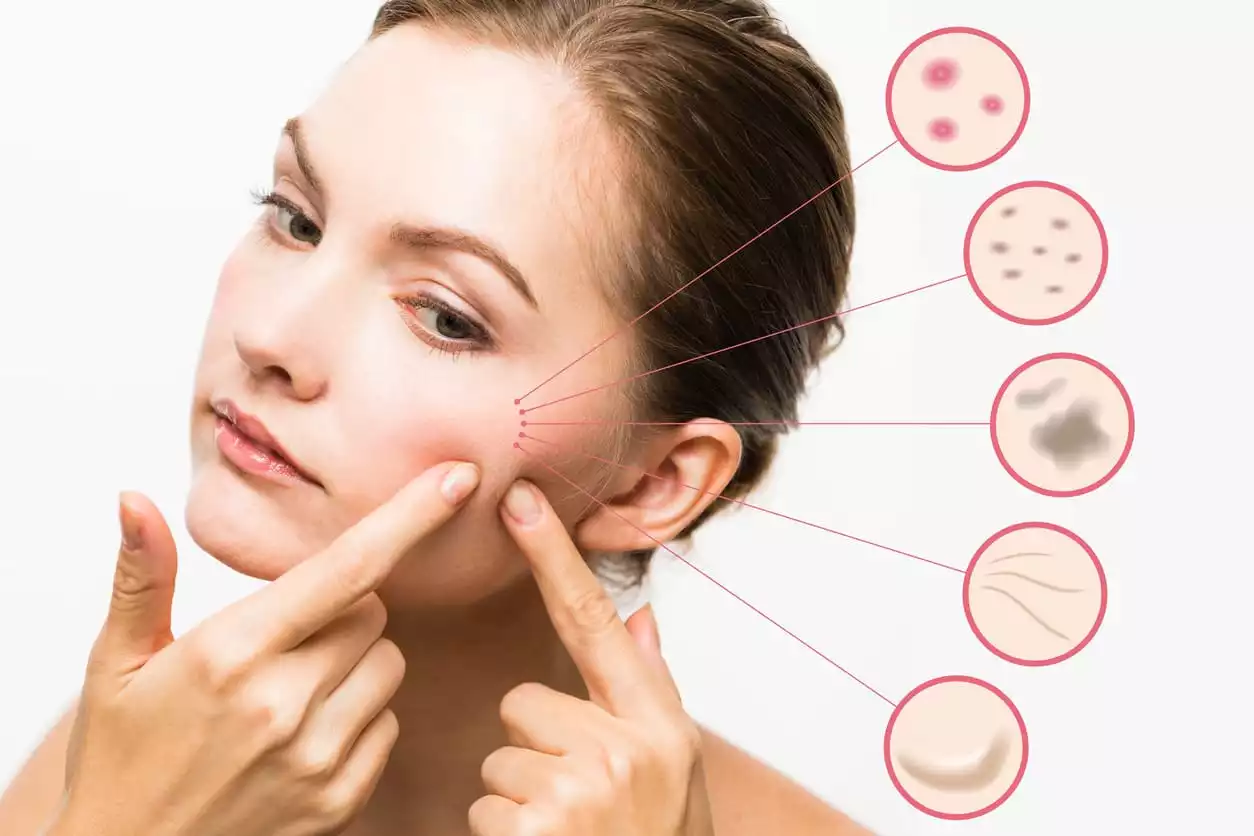 Why should we care about our skin's microbiome and how is it important?

Just like we, as humans, live in an ecosystem, there's an ecosystem on the surface of our skin as well. This microbiome is a collection of colonies inhibited by several microorganisms and bacteria. Our largest organ – the skin – its health majorly depends on microorganisms residing here. After all, it is one of the important organs of our body that acts as a shield for our internal organs.
Speaking of skin bacteria, they live on our skin. These cellular organisms are super helpful in protecting your skin from exterior attacks in form of pollution, dirt, and sun exposure, among many others. And we are not just talking in terms of your facial beauty, but your overall skin. Various bodily infections can be caught if your barrier is not strong enough to fight back harmful radicals.

The reality of it all –  Unfortunately, most modern-day skincare and hygiene practices cause havoc to your natural skin. Antibacterial soaps, chemical-infused skincare products, unhealthy lifestyle habits, etc. Plus, additives, colorants, and preservatives further strip away the skin's healthy microbiome. This way our skin becomes populated with pathogens, viruses, harmful bacteria, and all things bad.

An imbalance in our skin's microbiome (barrier) can cause or aggravate conditions like acne, oiliness, rosacea, psoriasis, etc.

What happens when your skin microbiome is imbalanced?
A disrupted skin barrier/microbiome allows harmful radicals to enter your skin layers and act badly. The first line of defense when shunned down can cause some long-lasting skin damage due to the external stressors resulting in –

 

a) Uneven skin texture
b) Excessive oiliness
c) Acne
d) Early signs of ageing
e) Skin inflammation
f) Skin congestion
g) And other skin infections.

How can you support your skin's microbiome?
You can use effective and nourishing ingredients to soothe and repair your skin. This in turn will make skin stronger to tackle the forthcoming challenges promptly.


How can we protect our skin microbiome?




Here are some tips to keep your skin microbiome healthy and allow it to flourish even further:

 

a) Eat Prebiotic-friendly food: Food high in fibrous content has prebiotics packed in them along with necessary carbs that help the good bacteria to grow. So, a diet rich in prebiotics can be your savior when it comes to tackling microbiome-related issues. It encourages microbial diversity, making your skin barrier stronger than before.

Foods you must include in your daily diet – broccoli, soybean, leeks, garlic, oats, bananas, barley, flax seeds, asparagus, etc.

b) Use skincare products enriched with prebiotics:

Using organic skincare products is a very good preference, but if you specifically want to repair your damaged skin microbiome, you must use skincare products enriched with prebiotic actives. They contain essential superfoods and bacteria-friendly ingredients that help good bacteria flourish on your skin.
Our brand iORA is India's first prebiotic skincare brand that has a wide range of products available for various skincare concerns. All our formulations are a conscious blend of nutrients, microalgae, and essential oils. We only produce 100% VEGAN, ORGANIC, CRUELTY-FREE, PARABEN-FREE products. Your skin will love the pamper it receives with them and you'll see visible results in just a matter of few weeks.
——————————————————————————————————————————————————————————
You can browse our website and pick from a variety of solutions available in form of our well-thought products. Feel free to contact us in case you have any queries while starting with prebiotics or any other skincare concern. You can also scroll through our blog section where we have tried to cover various skincare topics that might interest you.
We hope this blog proved helpful to you in understanding your skin and prebiotics better.
Trust us when we say – Prebiotics is the healthy path ahead!